K111 Promotional Car First Aid Kit
K111 Promotional Car First Aid Kit
5
2
K111 Promotional Car First Aid Kit
$20.00
$25.00
Ex Tax:

$18.18
FAST FREE DELIVERY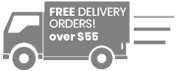 Get FREE delivery to anywhere in
Australia for all orders over $90.00!

Our K111 Promotional Car First Aid Kit is great for the city commuter, road trips, excursions and for the family vehicle.

Purpose:
The K111 Promotional Car First Aid Kit is for one or two people, who are within one hour of medical attention, and who suffer minor injuries.

Features:
| | | | |
| --- | --- | --- | --- |
| Risk Rating | Low | No. People Covered | Up to 2 |
| Item CounT | 22 | Case | Clip-Lock, Hard Plastic |
| Type | Portable | Locale | Urban |
| Size | Compact | Colours | Translucent |

It provides assistance with:
Wounds, Grazes, Abrasions, Scratches, Cuts, Splinters, Punctures

Strains, Sprains, Tears, Bruises, Dislocations, Fractures

Scalds, Burns

Eye Injury

Exposure to Cold or Heat
Included is the First Aid Kits Australia Basic Hints Guide with information on:
CPR, Choking, Shock, Bleeding, Heart Attack, Stroke, Vital Signs, Allergies, Head Injuries, Diabetes, Asthma, Epilepsy, Venomous Bites and Stings, Poisoning

Other Considerations:
If you have many passengers or are traveling outside one hour of medical facilities you should consider a larger First Aid Kit.

First Aid Training saves lives.

This kit can be personally branded with your Company or Business Logo.
Call us now and we can organise something for you.


| | |
| --- | --- |
| K111 Promotional Car First Aid Kit - Contents List | QTY |
| Plastic First Aid Box - Small | 1 |
| Conforming Bandage - 7.5cm x 1.5m | 1 |
| Hopsital Crepe Bandage - 5cm x 1.5m | 1 |
| No. 13 Wound Dressing | 1 |
| Triangular Bandage Non-Woven - 110cm x 110cm | 1 |
| Combined Dressing - 10cm x 10cm | 1 |
| Eye Pad Sterile Single Use | 1 |
| Plastic Dressing Strips - 10 Pack | 1 |
| Tape Wrapped - 1.25cm x 9.1m | 1 |
| Gauze Swabs - 5cm x 5cm | 2 |
| Safety Pins - 12 Pack | 1 |
| Scissors - 7.5cm First Aid - Small | 1 |
| Tweezers - 7.5cm First Aid - Small | 1 |
| Nitrile Blue Latex Free Gloves - 2 Pack | 1 |
| First Aid Label - Small | 1 |
| Antiseptic Gel - 1g Sachet | 1 |
| Itch Relief Gel - 1g Sachet | 1 |
| Sodium Chloride Steri Tube - 15ml | 2 |
| Basic Dressing Pack | 1 |
| First Aid Notes and Instructions | 1 |