K1440 First Aid Kit - High Risk - Backpack
K1440 First Aid Kit - High Risk - Backpack
5
2
K1440 First Aid Kit - High Risk - Backpack
$203.50
$395.00
Ex Tax:

$185.00
FAST FREE DELIVERY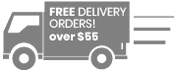 Get FREE delivery to anywhere in
Australia for all orders over $55.00!
The K1440 High Risk, Remote Area, Backpack First Aid Kit is designed specifically for a High Risk, Remote Area use.

It is perfect for Sports Teams, Schools, and Farms.

*Available in red color only

Purpose
As well as being used for sporting teams the K1440 Backpack First Aid Kit is suitable for any First Aider, Healthcare Worker.



Features:
Risk Rating
High
ITEM COUNT
Items 119

(Individual Components 217)

no. people covered
Full Contact Team
Case
Fabric
Type
Backpack
Locale
Outdoors
colour
Red
size
L32 x W20 x H45cm Weight 3.5kg


Included is the First Aid Kits Australia Basic Hints Guide with information on:
Venomous Bites and Stings, CPR, Choking, Shock, Bleeding, Heart Attack, Stroke, Vital Signs, Allergies, Head Injuries, Diabetes, Asthma, Epilepsy, Poison

Other Considerations:
Don't just buy the First Aid Kit. Ensure you remain current with the up to date First Aid techniques and procedures.


| | |
| --- | --- |
| K1440 - High risk Back Pack first aid kit | QTY |
| Medium Back Pack | 1 |
| Fabric Dressing Strips - 50 Pack | 1 |
| Butterfly Closures - 10 Pack | 1 |
| Dressing Roll - 7.5cm x 1m | 1 |
| Plastic Dressing Strips - 10 Pack | 1 |
| Heavy Crepe Bandage - 10cm x 1.5m | 4 |
| Heavy Crepe Bandage - 15cm x 1.5m | 2 |
| Survival Thermal Blanket | 2 |
| Calico Triangular Bandage - 110cm x 110cm | 6 |
| Hospital Crepe Bandage - 5cm x 1.5m | 2 |
| Hospital Crepe Bandage - 7.5cm x 1.5m | 3 |
| Hospital Crepe Bandage - 10cm x 4m | 2 |
| No. 13 Wound Dressing | 2 |
| No. 14 Wound Dressing | 2 |
| No. 15 Wound Dressing | 2 |
| Combined Dressing - 10cm x 10cm | 2 |
| Combined Dressing - 10cm x 20cm | 2 |
| Combined Dressing - 20cm x 20cm | 2 |
| Island Dressing - 8cm x 10cm | 2 |
| Island Dressing - 7.5cm x 5cm | 2 |
| Burn Dressing - 75cm x 75cm | 1 |
| Burn Gel Dressing - 10cm x 10cm | 2 |
| CPR Mask | 1 |
| Eye Pad Sterile Single Use | 6 |
| Eye Wipe Rubber Ends | 1 |
| Nitrile Powder Free Blue Gloves - 2 Pack | 5 |
| Sharps Container Small - 10 Needles | 1 |
| Lite Dressing - 7.5cm x 5cm | 1 |
| Lite Dressing - 7.5cm x 10cm | 2 |
| Antiseptic Spray - 50ml | 1 |
| Burn Gel Tube - 25g | 1 |
| Sodium Chloride Steri-tube - 15ml | 10 |
| Re-sealable Bags Disposable Use - 3 Pack | 2 |
| Sam Splint - 36" | 1 |
| Ice Pack Instant - Small | 2 |
| Ice Pack Instant - Large | 1 |
| Alcohol Wipes - 10 Pack | 2 |
| Basic Dressing Pack | 4 |
| Paper Tape Wrapped - 1.25cm x 9.1m | 1 |
| Paper Tape Wrapped - 2.5cm x 9.1m | 1 |
| Zinc Strapping Tape - 2.5cm x 5m | 1 |
| Penlight Diagnostic Examination Torch | 1 |
| Scissors - Surgical - 125mm - Sharp Blunt | 1 |
| Tweezers - 125mm - Fine Point | 1 |
| Power Shears - 18cm | 1 |
| Safety Pins - 12 Pack | 1 |
| Splinter Probes - 5 Pack | 1 |
| Note Book | 1 |
| Gauze Swabs 7.5 x 7.5cm - (3 pack) | 4 |
| First Aid Notes and Instructions | 1 |
BACKPACK FIRST AID KIT
TOP LEVEL PROTECTION WITH HEAPS OF EXTRAS