K450 High Risk Portable First Aid Kit
K450 High Risk Portable First Aid Kit
5
3
K450 High Risk Portable First Aid Kit
$265.00
$485.00
Ex Tax:

$240.91
FAST FREE DELIVERY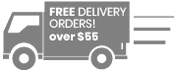 Get FREE delivery to anywhere in
Australia for all orders over $55.00!
Our K450 High Risk Portable First Aid Kit ensures that you are covered for High Risk workplaces in remote areas. It is ideal for industries such as construction, mining, metal fabrication, landscaping and tree lopping, fencing, and farming. This kit is for those serious about safety.
Purpose:
Portable and hard wearing container. Easily accessible two tier open tray system. This kit is designed to cover tradies, fire fighters, remote area workers, mine sites, farms, and paramedics.
Features:
| | | | |
| --- | --- | --- | --- |
| Risk Rating | Low & High | No. People Covered | Up to 25 for High Risk |
| Item Count | 378 | Case | Plastic Hard Case |
| Type | Portable | Locale | Remote Area, Mine Sites |
| colour | Orange & White | size | L45 x W30 x H26cm Weight 5.5kg |

It provides assistance with:
Wounds, Grazes, Abrasions, Scratches, Cuts, Splinters

Strains, Sprains, Tears, Bruises, Dislocations

Eye Injury

Mouth and Tooth Injury

Stings, Bites

Snake Bites

Included is the First Aid Kits Australia Basic Hints Guide with information on:
CPR, Choking, Shock, Bleeding, Heart Attack, Stroke, Vital Signs, Allergies, Head Injuries, Diabetes, Asthma, Epilepsy, Venomous Bites and Stings, Poisoning

Other Considerations:
First Aid Training will save a life
| | |
| --- | --- |
| K450 Portable | QTY |
| Large First Aid Box | 1 |
| CPR Sign Card | 1 |
| Large First Aid Sticker | 1 |
| Conforming Bandage - 2.5cm x 1.5m | 2 |
| Conforming Bandage - 5cm x 1.5m | 2 |
| Conforming Bandage - 7.5cm x 1.5m | 2 |
| Conforming Bandage - 15cm x 1.5m | 1 |
| Hospital Crepe Bandage - 2.5cm x 1.5m | 2 |
| Hospital Crepe Bandage - 5cm x 1.5m | 2 |
| Hospital Crepe Bandage - 7.5cm x 1.5m | 2 |
| Hospital Crepe Bandage - 10cm x 1.5m | 2 |
| Heavy Crepe Bandage - 10cm x 1.5m | 2 |
| Heavy Crepe Bandage - 15cm x 1.5m | 1 |
| Calico Triangular Bandage - 155cm x 110cm | 3 |
| Triangular Bandage Non Woven - 155cm x 110cm | 5 |
| Combined Dressing - 10cm x 10cm | 3 |
| Combined Dressing - 10cm x 20cm | 2 |
| Combined Dressing - 20cm x 43cm | 1 |
| No. 13 Wound Dressing | 2 |
| No. 14 Wound Dressing | 2 |
| No. 15 Wound Dressing | 2 |
| Lite Dressing - 7.5cm x 5cm | 2 |
| Lite Dressing - 7.5cm x 10cm | 2 |
| Lite Dressing - 7.5cm x 20cm | 1 |
| Non Adherent Dressing - 5cm x 5cm | 2 |
| Non Adherent Dressing - 10cm x 20cm | 1 |
| Basic Dressing Pack | 2 |
| Burn Dressing - 10cm x 10cm | 1 |
| Burn Dressing - 75cm x 75cm | 1 |
| Burn Gel - 25g Tube | 1 |
| Gauze Swabs - 5cm x 5cm (2 Pack) | 5 |
| Alcohol Wipes | 10 |
| Sharps Container Small - 10 needle | 1 |
| Kidney Dish - 10' plastic | 1 |
| Zinc Strapping Tape - 2.5cm x 5m | 1 |
| Fabric Dressing Strips - 50 Pack | 1 |
| Dressing Roll - 7.5cm x 1m | 1 |
| Butterfly Closures - 10 Pack | 1 |
| Paper Tape Wrapped - 1.25cm x 9.1m | 1 |
| Paper Tape Wrapped - 2.5cm x 9.1m | 1 |
| Eye Pad Sterile Single Use | 5 |
| Saline - 250ml with eye flush line | 1 |
| Sodium Chloride - 15ml Steri-tube | 10 |
| Eye Wipe Rubber Ends | 1 |
| Survival Thermal Blanket | 1 |
| Antiseptic Spray - 50ml | 1 |
| Nitrile Powder Free Gloves - 2 Pack | 10 |
| Disposal Bags - 3 Pack | 2 |
| CPR Pocket Mask | 1 |
| Scissors Surgical - 125mm Sharp Blunt | 1 |
| Tweezers - 125mm - Fine Point | 1 |
| Safety Pins - 12 Pack | 1 |
| Splinter Probes - 5 Pack | 2 |
| Instant Ice Small | 2 |
| Note Book | 1 |
| Biro | 1 |
| First Aid Booklet and Instructions | 1 |
| Torch LED | 1 |
| Whistle | 1 |
Electricians - Builders - Fire Fighters - Farm Workers - Remote Locations
Dust Proof - Rain Proof - Heat Resistant