K500 Metal Tool Box First Aid Kit
K500 Metal Tool Box First Aid Kit
5
1
K500 Metal Tool Box First Aid Kit
$204.50
$255.00
Ex Tax:

$185.91
FAST FREE DELIVERY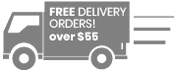 Get FREE delivery to anywhere in
Australia for all orders over $55.00!

Our K500 Metal Tool Box First Aid Kit is designed to cover up to 25 people in an urban environment where you have access to permanent medical facilities within 60 minutes.
Purpose:
When you require a tough box for your First Aid Kit, look no further. This is perfect for the tradie or anyone in the construction industry that needs a High Risk kit. It can either be thrown amongst the tools in the ute or design a battery bay to house the kit in the vehicle.

Features:
| | | | |
| --- | --- | --- | --- |
| Risk Rating | High | No. People Covered | Up to 25 |
| Item Count | 91 | Case | Powder Coated Metal |
| Type | Portable | Locale | City |
| size | White | size | L36 x W20 x H16cm Weight 4.5kg |

It provides assistance with:
Wounds, Grazes, Abrasions, Scratches, Cuts, Splinters

Strains, Sprains, Tears, Bruises, Dislocations

Eye Injury

Mouth and Tooth Injury

Stings and Snake Bites

Included is the First Aid Kits Australia Basic Hints Guide with information on:
CPR, Choking, Shock, Bleeding, Heart Attack, Stroke, Vital Signs, Allergies, Head Injuries, Diabetes, Asthma, Epilepsy, Venomous Bites and Stings, Poisoning

Other Considerations:
Ensure you label the location of the First Aid kit in your vehicle. It may not be you rendering the assistance.
Consider any obstacles that may get in the way of traveling to medical facilities. Creeks, dirt roads and inner city traffic may all push you outside the recommended 60 mins travel time limit.


| | |
| --- | --- |
| K500 - Metal Tool Box First Aid Kit | QTY |
| Powder Coated Metal Tool Box | 1 |
| Small First Aid Box Label | 1 |
| Conforming Bandage - 2.5cm x 1.5m | 1 |
| Conforming Bandage - 5cm x 1.5m | 2 |
| Conforming Bandage - 7.5cm x 1.5m | 1 |
| Conforming Bandage - 10cm x 1.5m | 1 |
| Hospital Crepe Bandage - 2.5cm x 1.5m | 1 |
| Hospital Crepe Bandage - 5cm x 1.5m | 2 |
| Hospital Crepe Bandage - 7.5cm x 1.5m | 1 |
| Heavy Crepe Bandage - 10cm x 1.5m | 2 |
| Calico Triangular Bandage - 110cm x 110cm | 3 |
| Non Woven Triangular Bandage - 110cm x 110cm | 2 |
| Combined Dressing - 10cm x 10cm | 1 |
| Combined Dressing - 20cm x 20cm | 2 |
| Burn Dressing - 75cm x 75cm | 1 |
| No. 13 Wound Dressing | 1 |
| No. 14 Wound Dressing | 1 |
| No. 15 Wound Dressing | 1 |
| Non Adherent Dressing - 5cm x 5cm | 2 |
| Lite Dressing - 7.5cm x 20cm | 1 |
| Non Adherent Dressing - 10cm x 10cm | 1 |
| Non Adherent Dressing - 10cm x 20cm | 1 |
| Basic Dressing Pack | 1 |
| Gauze Swab - 7.5cm x 7.5cm - 3 Pack | 4 |
| Burnaid - 3.5g Sachets | 5 |
| Cotton Applicators - 100 Pack | 1 |
| Zinc Strapping Tape - 2.5cm x 5m | 1 |
| Fabric Dressing Strips - 100 Pack | 1 |
| Dressing Roll - 7.5cm x 1m | 1 |
| Tape Wrapped - 1.25cm x 9.1m | 1 |
| Eye Pad Single Use Sterile | 5 |
| Sodium Chloride 15ml Steri Tube | 5 |
| Eye Wipe Rubber Ends | 1 |
| Eye Bath Cup | 1 |
| Antiseptic Spray - 50ml | 1 |
| Survival Thermal Blanket | 1 |
| Nitrile BLUE Latex Free Gloves - 2 Pack | 5 |
| Bags for Disposable Use - 3 Pack | 2 |
| Keyring with CPR Mask | 1 |
| Scissors - Surgical - 125mm - Sharp Blunt | 1 |
| Tweezers - 125mm - Fine Point | 1 |
| Safety Pins - 12 Pack | 1 |
| Splinter Probes | 10 |
| Plastic Cup | 1 |
| Kidney Dish | 1 |
| Instant Ice Pack - Large | 1 |
| Fabric Knuckle / Fingertip Dressing Strips - 12 Pack | 1 |
| Sharps Container - 10 Needle | 1 |
| Biro | 1 |
| Notebook | 1 |
| First Aid Notes and Instructions | 1 |
Designed by us to HELP YOU
Manage Risk and Work Site Obligations