K457 Sports Team Portable First Aid Kit
K457 Sports Team Portable First Aid Kit
5
3
K457 Sports Team Portable First Aid Kit
$259.50
$330.00
Ex Tax:

$235.91
FAST FREE DELIVERY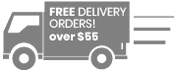 Get FREE delivery to anywhere in
Australia for all orders over $55.00!
Our K457 First Aid Kit is recommended for the full contact sports at the junior level or for the minimal contact at the youth level.
Purpose:
The K457 First Aid Kit is designed for youth sports. It covers your duty of care for many sports, both individual and team based.

Features:
| | | | |
| --- | --- | --- | --- |
| Risk Rating | N/A | No. People Covered | Up to 20 Junior / Youth |
| Item Count | 108 | Case | Hard Green Plastic (Dust and Rain Proof) |
| Type | Portable | Locale | Sports |
| COLOUR | Orange/White | SIZE | L45 x W30 x H26cm Weight 5.5kg |

It provides assistance with:
Wounds, Grazes, Abrasions, Scratches, Cuts, Splinters, Punctures, Amputation

Lacerations

Eye Injury

Included is the First Aid Kits Australia Basic Hints Guide with information on:
CPR, Choking, Shock, Bleeding, Heart Attack, Stroke, Vital Signs, Allergies, Head Injuries, Diabetes, Asthma, Epilepsy, Venomous Bites and Stings, Poisoning

Other Considerations:
All coaches should be first aid trained and current. Special consideration should be given to Anaphylaxis and sports injury management.
| | |
| --- | --- |
| K457 - Medium Sized First Aid Kit | QTY |
| Knuckle and Finger Dressing - 12 Pack | 1 |
| Fabric Dressing Strips - 50 Pack | 1 |
| Butterfly closures - 10 Pack | 1 |
| Fabric Dressing Roll - 7.5cm x 1.5m | 1 |
| Conforming Bandage - 2.5cm x 1.5m | 2 |
| Conforming Bandage - 5cm x 1.5m | 2 |
| Conforming Bandage - 7.5cm x 1.5m | 1 |
| Conforming Bandage - 10cm x 1.5m | 1 |
| Conforming Bandage - 15cm x 1.5m | 2 |
| Thermal Survival Blanket | 1 |
| Triangular Bandage - Calico | 5 |
| Crepe Bandage - 5cm x 1.5m | 2 |
| Crepe Bandage - 7.5cm x 1.5m | 2 |
| Crepe Bandage - 10cm x 1.5m | 1 |
| Heavy Crepe - 10cm x 1.5m | 2 |
| No. 13 Wound Dressing | 2 |
| No. 14 Wound Dressing | 2 |
| No. 15 Wound Dressing | 2 |
| Combined Dressing - 10cm x 10xm | 2 |
| Combined Dressing - 10cm x 20cm | 2 |
| Combined Dressing - 20cm x 20cm | 1 |
| Burn Sheet - 70cm x 70cm | 1 |
| BURNAID Dressing - 10cm x 10cm | 2 |
| Eye Pad Dressing Sterile | 5 |
| Eye Bath Cup | 2 |
| Eye Wipe Dual End Felt | 2 |
| First Aid Notes and Instructions | 1 |
| Latex Gloves - 1 Pair (Large) | 10 |
| Instant Cold Pack - Large | 2 |
| Kidney Dish - 10' clear plastic | 1 |
| Medicine Measure - 30ml | 1 |
| Sharps Container - 10 needle | 1 |
| Lite Non Adhesive Dressing - 7.5cm x 5cm | 2 |
| Lite Non Adhesive Dressing - 7.5cm x 10cm | 2 |
| Lite Non Adhesive Dressing - 7.5cm x 20cm | 1 |
| Non Adherent Dressing - 5cm x 5cm | 2 |
| Non Adherent Dressing - 10cm x 10cm | 1 |
| CPR Pocket Mask | 1 |
| Antiseptic Cream 25g | 1 |
| Antiseptic Spray 50ml | 1 |
| Biro | 1 |
| Notebook | 1 |
| Sodium Chloride - 15ml steri-tube | 10 |
| Plastic Bags - 3 Pack | 2 |
| Sunscreen - Ultra Protect - 100g | 1 |
| Gauze Swabs - 7.5cm x 7.5cm - 3 Pack | 6 |
| Alcohol Wipes | 6 |
| Basic Dressing Pack | 2 |
| Cotton Applicators - 100 Pack | 1 |
| Cotton Balls Sterile - 5 Pack | 2 |
| Micropore Tape = 1.25cm x 9m | 1 |
| Micropore Tape - 2.5cm x 9m | 1 |
| Sports Strapping Tape - 2.5cm x 9m | 1 |
| Sports Strapping Tape - 3.8cm x 9m | 1 |
| Scissors Stainless Steel - 125mm | 1 |
| Tweezers Stainless Steel - 115mm | 1 |
| Safety Pins - 12 Pack | 1 |
| Splinter Probes - 5 Pack | 2 |
| Large Portable First Aid Box | 1 |