K307 Personal Sports Portable First Aid Kit
K307 Personal Sports Portable First Aid Kit
5
1
K307 Personal Sports Portable First Aid Kit
$104.50
$148.50
Ex Tax:

$95.00
FAST FREE DELIVERY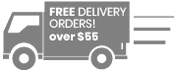 Get FREE delivery to anywhere in
Australia for all orders over $55.00!
Our K307 Sports First Aid Kit is recommended for individuals participating in full contact sports or Junior teams participating in no contact sport.
Purpose:
The K307 Sports First Aid Kit is designed with junior sports in mind. It covers your duty of care for most sports. Football, soccer, hockey, skating, cycling, cricket, athletics, swimming, boxing, martial arts, basketball and many more.

Features:
| | | | |
| --- | --- | --- | --- |
| Risk Rating | N/A | No. People Covered | Up to 15 Juniors |
| Item Count | 51 | Case | Hard Green Plastic (Dust and Rain Proof) |
| Type | Portable | Locale | Sports |
| colour | Green | SIZE | L40 x W23 x H15cm Weight 2.25kg |

It provides assistance with:
Wounds, Grazes, Abrasions, Scratches, Cuts, Splinters, Punctures, Amputation

Lacerations

Eye Injury

Included is the First Aid Kits Australia Basic Hints Guide with information on:
CPR, Choking, Shock, Bleeding, Heart Attack, Stroke, Vital Signs, Allergies, Head Injuries, Diabetes, Asthma, Epilepsy, Venomous Bites and Stings, Poisoning

Other Considerations:
A First Aid course should be completed by all coaches. The Sports Medical Association recommend the following courses:
Anaphylaxis

Concussion Management

Dental Injuries in Sport

Emergency Asthma Management

Emergency Response Coordinator (ERC)

Spinal Injury Management

Wound Management
| | |
| --- | --- |
| The K307 - Junior No Contact First Aid Kit | QTY |
| Green First Aid Box | 1 |
| Conforming Bandage - 2.5cm x 1.5m | 1 |
| Conforming Bandage - 5cm x 1.5m | 1 |
| Conforming Bandage - 7.5cm x 1.5m | 1 |
| Hospital Crepe Bandage - 5cm x 1.5m | 1 |
| Hospital Crepe Bandage - 7.5cm x 1.5m | 1 |
| Heavy Crepe Bandage - 10cm x 1.5m | 1 |
| Calico Triangular Bandage - 110cm x 110cm | 2 |
| Combined Dressing - 10cm x 10cm | 1 |
| Combined Dressing - 10cm x 20cm | 1 |
| No. 14 Wound Dressing | 1 |
| Lite Dressing - 7.5cm x 5cm | 1 |
| Lite Dressing - 7.5cm x 10cm | 1 |
| Non Adherent Dressing - 10cm x10cm | 1 |
| Non Adherent Dressing - 10cm x 20cm | 1 |
| Basic Dressing Pack | 1 |
| Gauze Swab - 7.5cm x 7.5cm (3 Pack) | 2 |
| Instant Ice Pack - Small | 2 |
| Fabric Knuckle / Fingertip - 12 Pack | 1 |
| Cotton Applicators - 5 Pack | 2 |
| Paper Tape Wrapped - 1.25cm x 9.1m | 1 |
| Plastic Dressing Strips - 25 Pack | 1 |
| Dressing Roll - 7.5cm x 1m | 1 |
| Thermal Survival Blanket | 1 |
| Rigid Sports Strapping Tape - 3.8cm x 13.7m | 1 |
| Eye Pad Sterile Single Use | 3 |
| Sodium Chloride 15ml Steri Tube | 5 |
| Eye Wipe Rubber Ends | 1 |
| Eye Batch Cup | 1 |
| Antiseptic Spray - 50ml | 1 |
| Nitrile Powder Free Blue Gloves - 2 Pack | 2 |
| Disposable Bags - 3 Pack | 1 |
| Key Ring CPR Mask | 1 |
| Scissors - Surgical - 125mm Sharp Blunt | 1 |
| Tweezers - 125mm - Fine Point | 1 |
| Safety Pins - 12 Pack | 1 |
| Splinter Probes - 5 Pack | 1 |
| Alcohol Wipes - 10 Pack | 1 |
| Sun Screen - 10ml Sachets | 3 |
| First Aid Notes Instructions | 1 |
| | |