K157 Sports Bum Bag First Aid Kit
K157 Sports Bum Bag First Aid Kit
$27.50
$39.00
Ex Tax:

$25.00
FAST FREE DELIVERY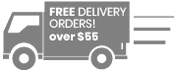 Get FREE delivery to anywhere in
Australia for all orders over $55.00!
Our K157 Sports Bum Bag First Aid Kit is great for the coach, trainer, athlete or sports-person, with a adjustable belt to fit most waists.

Purpose:
The K157 Sports Bum Bag First Aid Kit is for one person, within one hour of medical attention, and who suffers minor injuries from minimal contact sporting activities.

Features:
Risk Rating
Minimal Contact
ITEM COUNT
Items 25

(Individual Components 63)

NO. PEOPLE COVERED
Individual
CasE
Zippered, Lightweight, Bum Bag
Type
Portable
Locale
Urban
colour
Red

size
L20 x W8 x H12cm Weight 500g


It provide assistance with:
Wounds, Grazes, Abrasions, Scratches, Cuts, Splinters, Punctures

Strains, Sprains, Tears, Bruises, Dislocations, Fractures

Scalds, Burns

Eye Injury

Exposure to Cold or Heat
Included is the First Aid Kits Australia Basic Hints Guide with information on:
CPR, Choking, Shock, Bleeding, Heart Attack, Stroke, Vital Signs, Allergies, Head Injuries, Diabetes, Asthma, Epilepsy, Venomous Bites and Stings, Poisoning
Other Considerations:
If you are outside one hour of medical facilities you should consider a larger First Aid Kit.

First Aid Training saves lives.
| | |
| --- | --- |
| K157 Sports Bum Bag Content List | QTY |
| Sports Medical Bum Bag - Black | 1 |
| No. 13 Wound Dressing | 1 |
| Conforming Bandage - 5cm x 1.5m | 1 |
| Heavy Crepe Bandage - 10cm x 1.5m | 2 |
| Triangular Bandage Non Woven - 110cm x 100cm | 1 |
| Combined Dressing - 10cm x 10cm | 1 |
| Lite Dressing - 7.5cm x 5cm | 1 |
| Plastic Dressing Strips - 25 Pack | 1 |
| Survival Thermal Blanket | 1 |
| Key Ring CPR Mask | 1 |
| Paper Tape Wrapped - 1.25cm x 9.1m | 1 |
| Eye Pad Strerile Single Use | 2 |
| Sodium Chloride Steri Tube - 15ml | 2 |
| Nitrile Powder Free Blue Gloves - 2 Pack | 1 |
| Alcohol Wipes | 4 |
| Tweezers - 7.5cm First Aid - Small | 1 |
| Scissors - 7.5cm First Aid - Small | 1 |
| Re-sealable Bags - Disposable Use - 3 Pack | 1 |
| Safety Pins - 12 Pack | 1 |
| First Aid Notes Instructions | 1 |
| | |
| Total | 23 |
Marketing
gtin
9350989005154