5cm Hospital crepe bandage
5cm Hospital crepe bandage
$1.25
$3.50
Ex Tax:

$1.14
FAST FREE DELIVERY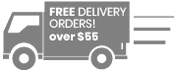 Get FREE delivery to anywhere in
Australia for all orders over $55.00!
Our own brand, Sentry manufactured MEDICREPE is high quality white cotton crepe bandage. The MEDICREPE range is a blended of cotton and polyurethan fibres (spandex) which gives an excellent stretch and memory with overlocked fast edges. Used for retention of dressings and is ideal for post operative support. Allows free joint movement due to the excellent stretch and regain properties.

Features:
Non-fraying edges
Cool and comfortable bandaging
Hospital Grade Non-Adhesive Bandage
Conforms Well To The Body
Reusable and Washable
Usage:
Dressing retention where light compression is required
Post-operative use


Important
You must not rely on the information on this site as an alternative to medical advice from your medical physician or other qualified healthcare provider. Consult your healthcare provider immediately if you think that you may have a medical emergency or for the diagnosis and treatment of injuries. Always seek the advice of your physician or other qualified healthcare provider before starting any new treatment or with any questions that you may have regarding a medical condition or injury.